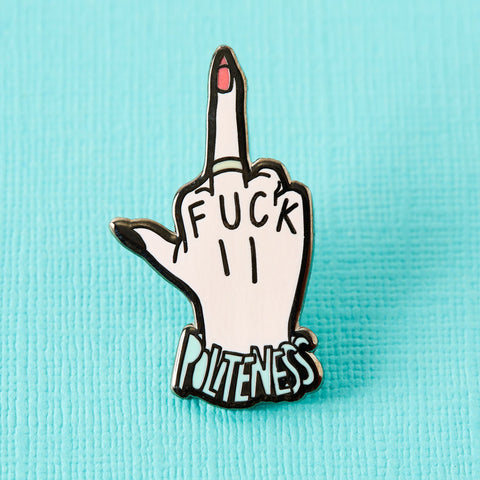 Fuck Politeness Enamel Pin
Serious public safety announcement: politeness gets us killed. Don't worry about offending someone, going against social norms, or finding yourself outcast from friends. Your gut knows what's up - trust that bitch. It might just save your life.
You can't spell manslaughter without laughter! Find the lighter side of horrible butchery and carnage with this savage collection of true crime pins inspired by everyone's favourite murder podcast.
Hard enamel pin with Punky Pins logo on reverse. Measuring 33mm (high) by 21.3mm (wide).
---
We Also Recommend